Central Florida Designs LLC
Central Florida Designs LLC is proud to be the premier custom home designer to the city of Lakeland and the surrounding areas. Since 2008 we have been a locally owned and operated business dedicated to providing our clients with exceptional service and only the highest-quality workmanship.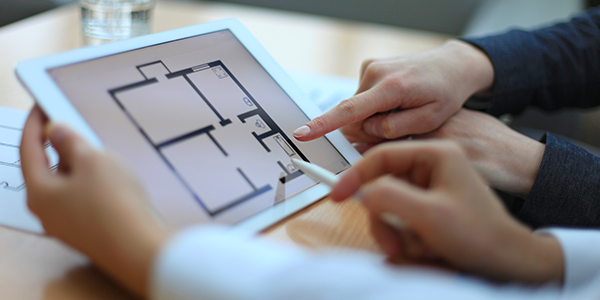 Custom Home Floor Plan Designer in Lakeland, FL
When the time comes to build your dream home or to finally break ground on a commercial development that's a long time coming, you're going to need a custom home floor plan that's able to provide you with the critical services you need to get the project off the ground. As the premier provider of custom home floor plans in Lakeland, FL, Central Florida Designs LLC is here to provide you with exactly what you need! From home design service and custom home floor plan services, to custom home plans in Lakeland, FL, we're ready to help you start the first phase of your project off on sound footing.
When you come to Central Florida Designs LLC for home design service in Lakeland, FL, you're going to get an unmatched level of accuracy, perfection and completeness, no matter your design. We put in the work and the diligence to ensure your design is nothing short of perfect because we understand that your needs and wants are encompassed in the design we provide. We strive to do right by your vision and put in every effort to ensure perfection. For our commercial customers we can even assist in the peripheral, to help you obtain topographic surveys, geo-technical testing, site investigations, due diligence reports and more! Take a look at just a few more reasons we're so widely trusted throughout the area for custom home floor plan services:
We have extensive experience in working with civil engineers and architects in the area.
We provide custom home floor plan services for both residential and commercial buildings.
We have extensive experience in offering comprehensive CAD services in Lakeland, FL.
We have nearly a decade of professional experience.
We're a locally-owned and –operated company!

We also assist in securing the following permits and approvals:
Rezoning & Zoning Approvals
Conditional Use Approvals
Site Plan Review
Private Utility Review and Approvals
Demolition Permits
Building Permits
FDOT Access and Drainage Permits
Right of Way Use Permits
Water Management District Permits
NPDES Permits
FDEP Permits
Site Investigation Reports (Due Diligence)
Civil Site Design Base on Client Info
Boundary & Topographic Survey
Geotechnical Testing & Reports
Phase I & II Environmental Reports
Landscape & Irrigation Designs
Traffic Studies & Trip Generation Data
Site Lighting & Photometric Plans
Water & Sewer Utility Designs
Grading & Drainage Plans
Computer Generated Drainage Reports
Areas Served
Serving the state of Florida.
Fort Meyers, FL
Lakeland, FL
Miami,FL
Orlando, FL
Spring Hill, FL
Tampa, FL
Tallahassee, FL
West Palm Beach, FL
Hillsborough County, FL
Lee County, FL
Leon County, FL
Miami-Dade County, FL
Orange County, FL
Palm Beach County, FL
Polk County, FL